ISAO Saeki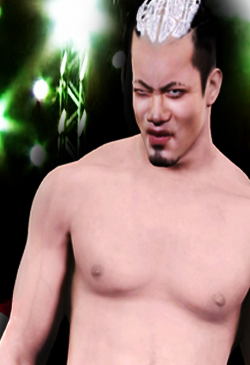 Birth name
いさお さえき
Born
October 6, 1993
茨城県 日本国
Resides
秋葉原 東京都, 日本国
Professional wrestling career
Ring name(s)



Height
6'2ft
Weight
203 lb
Trained By
Haru Kuwahara
KIDD TYGA I
True Dojo

Debut
6/3/2012
ISAO Saeki (born Oct 6, 1993), is an Flashy Shootstyle, Japanese-Canadian professional wrestler, better known by his ring name "SKUNK". makes regular appearances in KINGDOM & Tru Puro
Early life
Born in 茨城県(Ibaraki) to a poor family, Isao was a bright kid he liked to read & write stories of his own,but his real passion was the world of sport Fighting. Every time KINGDOM came to his town he would always be in attendance.
Professional wrestling career
2012. Fresh out the True Dojo Skunk makes his official debut as 鼬という名前の (PuNk named SkUnK)in Tru Puro against Takeru Takahashi
late 2013.During a Talent trade Isao Saeki had set to debut in KINGDOM against Leo Higa but before the bell was rung Human Panda and his Traid jumped the two and beat Skunk so bad he lost an Eye.
In wrestling
Finishing moves
了解RYOKAI (ax kick)
勝家 Shōri no ie (Koji clutch)
Akiba trip (w/ Tosh)
Signature moves
Headbutt
Multiple kicks
Dropkick
Cross armbreaker
Heel hook
Multiple slaps
Nicknames
Entrances themes
Accomplishments
Tru Puro
KINGDOM
Ad blocker interference detected!
Wikia is a free-to-use site that makes money from advertising. We have a modified experience for viewers using ad blockers

Wikia is not accessible if you've made further modifications. Remove the custom ad blocker rule(s) and the page will load as expected.